Fifty Years of the Oregon Country Fair
Exhibit Run: June 2019 – June 2020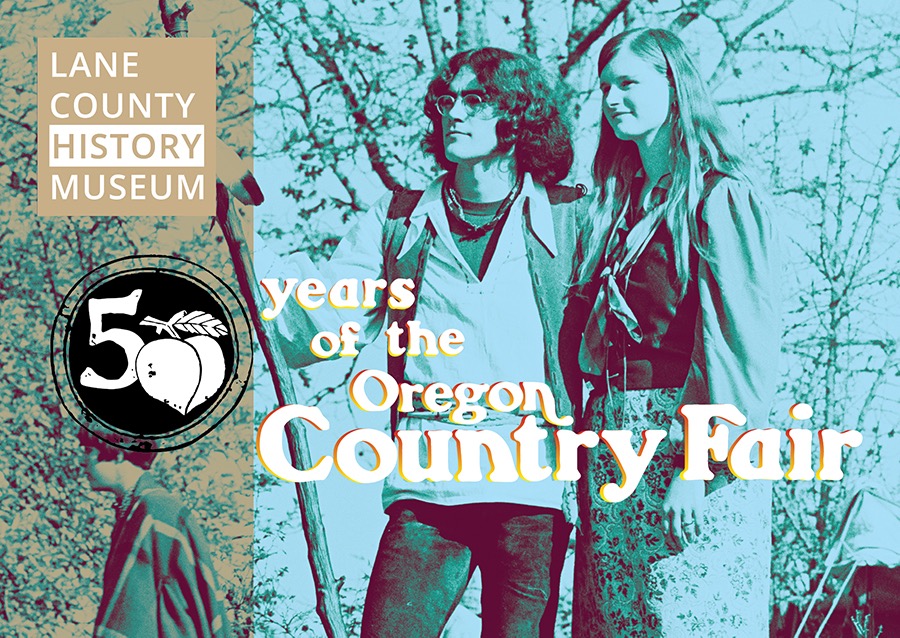 Fifty Years of the Oregon Country Fair celebrates a half century of collaboration, color, and counterculture spirit. Learn about its ties to 1960s political movements and counterculture causes like environmental and anti-commercial enterprises. With a wealth of photographs and archival material from the Oregon Country Fair Archives and artwork from the OCF family, this bright exploration of our recent past is sure to be a trip.
---
Projected Lights, Illuminated Images
Exhibit Run: January 2019 – January 2020
Trace the history of photographic technology and the history of film in Lane County.
---
The Culture of Kitsch
Exhibit Run: October 2019 – October 2020
kitsch /kiCH/
Noun
Art, objects, or design considered to be in poor taste because of excessive garishness or sentimentality, but sometimes appreciated in an ironic or knowing way.
Adjective
Considered to be in poor taste but appreciated in an ironic or knowing way.