Current Exhibits
Fifty Years of the Oregon Country Fair
Exhibit Run: June 2019 – June 2020
Fifty Years of the Oregon Country Fair celebrates a half century of collaboration, color, and counterculture spirit. Learn about its ties to 1960s political movements and counterculture causes like environmental and anti-commercial enterprises. With a wealth of photographs and archival material from the Oregon Country Fair Archives and artwork from the OCF family, this bright exploration of our recent past is sure to be a trip.
---
Would You Believe It?
Exhibit Run: July 2018 – July 2019
You don't want to miss this exhibit that highlights some of the more curious and surprising stories from Lane County's past. Learn about exciting medical technology! Marvel at the men who supported Eugene becoming the "City of Radiation!" Trace Oregon's history with immigration! See a local connection to Oregon's role in the Spanish-American War! Would You Believe It features  photographs and artifacts from the permanent collection, most never shown before!
---
Projected Lights, Illuminated Images
Exhibit Run: January 2019 – January 2020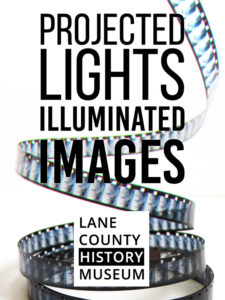 Trace the history of photographic technology and the history of film in Lane County.