Current Exhibits
Toys! Historic Playthings from Lane County
The Museum's new exhibit is 'Toys! Historic Playthings from Lane County'. It includes artifacts and photographs from 1850 to 1950, giving a reflection of Oregon life through the eyes of kids at play.
Exhibit Curator Faith Kreskey describes some of the historic toys in the exhibit.
---
And Faith speaks here with KLCC's Eric Alan about vintage toys and the evolving nature of play itself.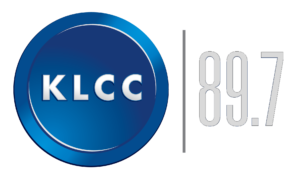 ---
Recent exhibits
Their Hearts Are In This Land: Native Resilience in Western Oregon
Their Hearts are in This Land, explores the dynamic and diverse Native communities of this place we call home and highlights living Native cultures rather than stories of the past. This exhibit is a collaboration between the Museum Studies students at the University of Oregon, local Native people and the Lane County History Museum and will run for one year.
While some of the people and cultures represented in this exhibit are indeed descendants of ancient ancestors indigenous to this region, others descend from families transplanted here as a result of a U.S. policy, aimed at terminating its constitutional relationships with tribes. Many others came to Oregon by force to the boarding school at Chemawa through the early 1900s or by choice in recent decades. Others came and continue to come, to attend the University of Oregon, which celebrates their cultures and actively recruits from Native communities. There are thousands of Native people in western Oregon and there are as many stories as there are people.
Our primary goal, through consultation with local Native people, is to connect the public to those stories and hopefully generate the dialogue we see missing in the settler narrative of the Lane County Historical Museum. Our goal is not to tell those stories—as they are not ours to tell—but to invite you to learn from this representation of tribal lifeways, cultures, and traditions and leave with a desire to learn more. We offer only a glimpse into the complex and deep history of Native people in Western Oregon.
Our secondary goal is to actively disrupt limiting, damaging, and long-held misconceptions about Native people. Many visitors to history museums arrive with commonly held stereotypes and misinformation. Unfortunately, history museums often perpetuate these and therefore affirm false information. We aim to interrupt those misconceptions and at the same time we introduce more meaningful notions of Native cultures for you to consider. We hope you will unlearn some things, learn a few more, and leave with a new appreciation for the resistance, resilience, and revitalization of Native cultures and lifeways. We also hope you develop a new appreciation for the great efforts of these people, whose hearts are in this land.