The Annual Pioneer Quilter's Quilt Show is back!
Tuesday, April 25th – Sunday, April 30th, 10 a.m – 4 p.m, $7 Day Pass, $15 Week Pass
Join us for the Museum's biggest fundraiser event of the year when the Museum is filled with hundreds of beautifully hand-made quilts – our most colorful and vibrant time of the year. Come partake in the hustle-and-bustle of the quilting community, sign up for fun and insightful demonstrations, listen to knowledgeable speakers, and work alongside others on the quilt frame.  Tickets on sale now!
Over 100 quilts made by Pioneer Quilters and others
A talented featured quilter, with her own display of quilts
Daylong hand quilting of a quilt in the frame
Daily speakers
Twice-daily demonstrations
Charming items for sale in the gift shop, handmade by members of our Boutique Committee.
---

Uprooted: Japanese American Farm Labor Camps During World War II
Feb 10 – May 13 | 2017
"Uprooted: Japanese American Farm Labor Camps During World War II" is a traveling exhibit produced the by the Oregon Cultural Heritage Commission. It features forty-five images, taken by Farm Security Administration photographer Russell Lee near the communities of Nyssa, Oregon and Rupert, Shelley, and Twin Falls, Idaho in the summer of 1942, three text panels, and a short video featuring excerpts from oral history interviews with people who lived in the camps. The exhibit examines farm labor camps during the war and the use of Japanese Americans as a labor source, specifically in the sugar beet industry. More info here: http://www.uprootedexhibit.com/about/
---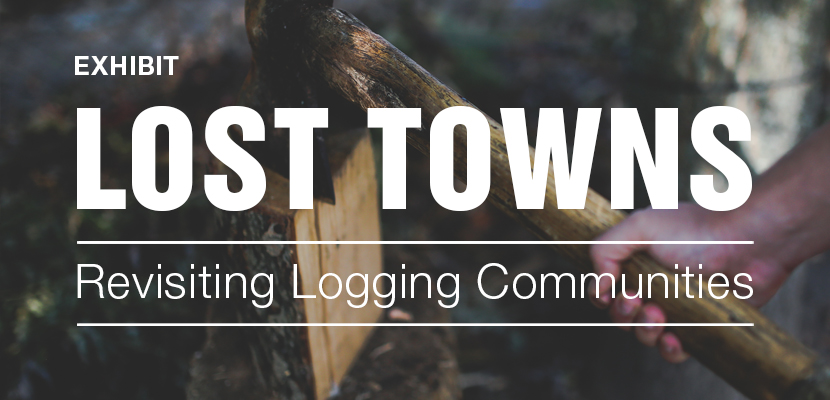 Exhibit Open: October 2016 – September 2017
The logger has become a controversial figure in Lane County. The impact of past environmental practices has been criticized, while emulating stereotypical images of lumberjacks has become a fashion trend. This way of conceptualizing the past ignores the lives of the people who lived in communities that sprang up around the logging industry. Lost Towns: Revisiting Logging Communities will use historic photographs and oral history accounts to recreate for museum visitors what life was like for those who made a living in the forests in the first half of the 20th century, focusing on the communities of Wendling and Cushman. Exhibit will run through September 2017.