Past Exhibits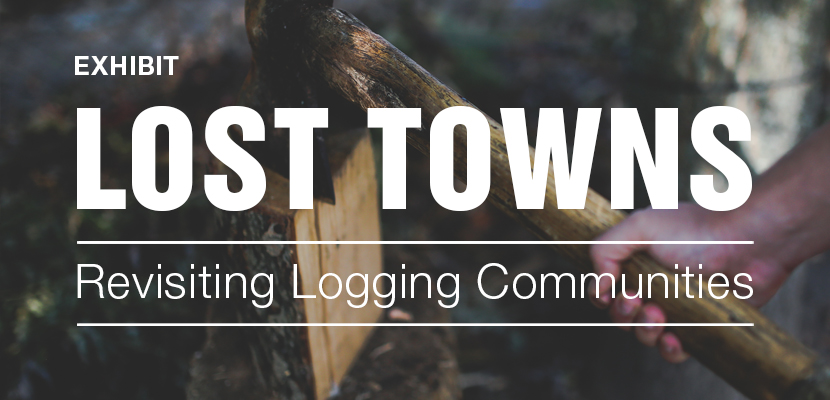 Exhibit Was Open: October 2016 – September 2017
The logger has become a controversial figure in Lane County. The impact of past environmental practices has been criticized, while emulating stereotypical images of lumberjacks has become a fashion trend. This way of conceptualizing the past ignores the lives of the people who lived in communities that sprang up around the logging industry. Lost Towns: Revisiting Logging Communities will use historic photographs and oral history accounts to recreate for museum visitors what life was like for those who made a living in the forests in the first half of the 20th century, focusing on the communities of Wendling and Cushman. Exhibit will run through September 2017.
---
Their Hearts Are In This Land: Native Resilience in Western Oregon
Their Hearts are in This Land, explored the dynamic and diverse Native communities of this place we call home and highlights living Native cultures rather than stories of the past. This exhibit is a collaboration between the Museum Studies students at the University of Oregon, local Native people and the Lane County History Museum and will run for one year.
While some of the people and cultures represented in this exhibit are indeed descendants of ancient ancestors indigenous to this region, others descend from families transplanted here as a result of a U.S. policy, aimed at terminating its constitutional relationships with tribes. Many others came to Oregon by force to the boarding school at Chemawa through the early 1900s or by choice in recent decades. Others came and continue to come, to attend the University of Oregon, which celebrates their cultures and actively recruits from Native communities. There are thousands of Native people in western Oregon and there are as many stories as there are people.
Our primary goal, through consultation with local Native people, is to connect the public to those stories and hopefully generate the dialogue we see missing in the settler narrative of the Lane County Historical Museum. Our goal is not to tell those stories—as they are not ours to tell—but to invite you to learn from this representation of tribal lifeways, cultures, and traditions and leave with a desire to learn more. We offer only a glimpse into the complex and deep history of Native people in Western Oregon.
Our secondary goal is to actively disrupt limiting, damaging, and long-held misconceptions about Native people. Many visitors to history museums arrive with commonly held stereotypes and misinformation. Unfortunately, history museums often perpetuate these and therefore affirm false information. We aim to interrupt those misconceptions and at the same time we introduce more meaningful notions of Native cultures for you to consider. We hope you will unlearn some things, learn a few more, and leave with a new appreciation for the resistance, resilience, and revitalization of Native cultures and lifeways. We also hope you develop a new appreciation for the great efforts of these people, whose hearts are in this land.
---
The Lane County Historical Museum is proud to present an exhibit created by the Oregon Black Pioneers, our state's premier resource for African American cultural heritage information. The coming of railroads to Oregon in the late 1800's provided employment for African American men after the Civil War. Jobs opened up for them first in building the tracks, then aboard the train. Rails Through Eugene tells the stories of these people using photos, artifacts and scholarly research relating to train travel on the Oregon Electric Railway, the first electric interurban rail line in Oregon.
[THIS IS EXHIBIT IS NO LONGER ON VIEW]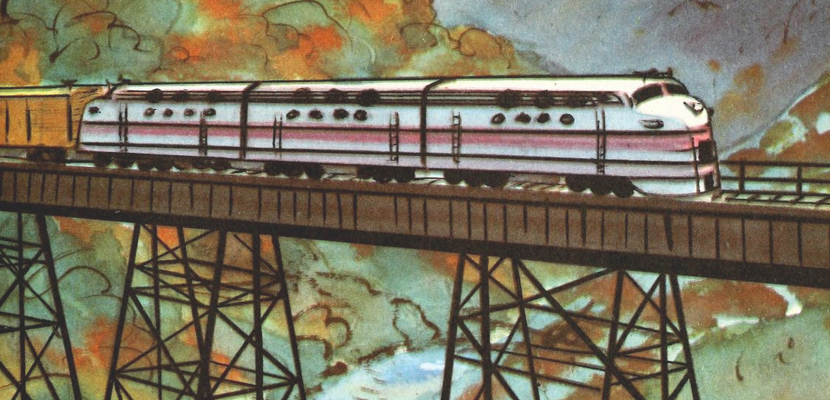 ---
Little Women is a classic of children's literature that provides a glimpse into the home lives of young women during a time of great tumult and change in American history. The March sisters are among the most beloved literary characters of all time, inspired by Louisa May Alcott's unusual upbringing among transcendentalist philosophers in New England. This exhibit will discuss the life and work of Louisa May Alcott, including the inspiration she found in her own life experiences. Artifacts will include mid-19th century clothing, handicrafts, antique dolls, toys, and children's books from the LCHM collection. [THIS IS EXHIBIT IS NO LONGER ON VIEW]
---
What do mercury, electricity and high proof alcohol have in common?  These are just a few of the medical treatments on view in the LCHM's current exhibit.  Spanning the period between 1840 and 1940, No Harm Intended provides an overview of the issues important to medical history during this transformative period.  Supported by a fascinating display of hundreds of objects and wonderful photographs from the archival collection, it covers topics ranging from medical education, nursing, dentistry, public health, pharmaceutical compounding, marketing, and laboratory testing.
Learn about the lives of early pioneers, see how scientific testing was used in the fight against epidemic disease, and see many examples of quackery that seemed like a good idea at the time.  Hundreds of bottles that once lined the shelves of local pharmacies appear alongside a foot powered dental drill from the late 19th century.  Take a look at what examining tables were like in the 1890s and how students learned about anatomy with a dapper visual aide.  Our ideas about healthcare are constantly changing, and this exhibit shows just how far we have come.
[THIS EXHIBIT IS NO LONGER ON VIEW]
Odd objects' Guide Kreskey's Curatorial Instincts
Story by Emerson Malone
The mere mention of surgery in the nineteenth century may conjure up grotesque images of gore and negligent doctors, but this is one myth that one University of Oregon graduate of the Department of the History of Art and Architecture wants to debunk. Faith Kreskey wrote and conducted extensive research for the exhibition No Harm Intended: A Medical History of Lane County, which studies the county and its medical history through medical devices and cures from 1840 to 1940. The exhibit is on display until March 31 at the Lane County Historical Museum (730 W. 13th Avenue, Eugene), where Kreskey now serves as exhibits curator. "That time period covers some of the biggest changes in American medicine," says Kreskey, MA '12. "Medical practices of the past are often dismissed as simply wrong-headed, but I wanted to present a more comprehensive view that provided context for the decisions medical professionals made."
Her research for the exhibition began by looking through the museum's collections to locate materials related to the county's medical history. In doing so, she found a life-size anatomical teaching mannequin made of chromolithographed paper that other museum employees had never seen. "I have let odd objects or unusual subjects guide my curatorial and research choices, and I am quite proud of my ability to follow through on slightly offbeat ideas," says Kreskey. "Things that are unusual or odd spark the imagination. It creates a view of the past as something that was vibrant and alive."
The historical museum has a collection of some 50,000 photographs and more than 10,000 objects. Mari Baldwin with PeaceHealth Laboratories facilitated the loan of medical equipment from the 1930s and '40s to the museum, which enabled Kreskey to include a component in the exhibit about testing and laboratory science.
Kreskey, a Reedsport native, says much of the museum's collection of medical equipment and ephemera had not been displayed before. Akiko Walley, Maude I. Kerns Assistant Professor of Japanese Art in the UO Department of the History of Art and Architecture, was Kreskey's primary thesis advisor. She says Kreskey's contribution to this little-known subject of Lane County's medical history is significant. "In addition to being informative, I thought the exhibition was wonderfully well-paced and the objects on display fascinating," says Walley. "It is such a rare experience to go through an exhibit, think of a question reading a text panel, and have that very question answered in the next panel."
Anne Rose Kitagawa, the Jordan Schnitzer Museum of Art's chief curator of collections and Asian art, supervised Kreskey during her internship at the JSMA. She eagerly toured Kreskey's exhibition at the historical museum shortly after it opened. "In a relatively short time and without a huge staff or budget, Faith was able to present the collections and ideas in an engaging manner that will effectively help visitors to better understand the context and development of medical care in Lane County," says Kitagawa. She adds, "I think that No Harm Intended is a spectacular consideration of a fascinating topic and that the historical museum's display has never looked better. I am so proud of the terrific job that Faith did preparing the exhibition and can't wait to see what she chooses to focus on for her next project."
Dr. Lee Michels, a retired radiologist based in Eugene, said No Harm Intended offers interesting context for the development of medical advancements. "It was fascinating to me to be reminded of the technological progress of medicine," says Michels, who had previously worked with Kreskey when she helped catalog his collection of Japanese prints. "There was quite a bit of enthusiasm for electro-magnetic shocking, which has fallen completely out of favor. [The exhibit] really talks to medical enthusiasms. … You can understand back then how the scientific method wasn't something that was regularly applied to medicine."
Kreskey's role as exhibits curator at the historical museum puts her in charge of creating the museum's exhibition content, including research, writing, graphic design, and installation. "I really enjoy this job because it involves so many different aspects of museum work," she says. This is Kreskey's first large-scale exhibit. Along with her work at JSMA, she served as gallery assistant at the White Lotus Gallery in downtown Eugene. At UO, she was awarded a Laurel Internship at the JSMA, where she worked from fall 2011 through spring 2012, when she graduated with a master's in art history. From fall 2012 to spring 2013, Kreskey selected prints for a JSMA gallery rotation titled Impressions from the Vault: The Rare, the Beautiful, and the Bizarre. This was the focus of study for hundreds of UO students taking Japanese art history classes. Lane County Historical Museum Executive Director Bob Hart is pleased with Kreskey's performance in her role at the museum. "Faith has brought a new level of energy and professionalism to the museum," he says. "I look forward eagerly to her next exhibit production. In a word, she's awesome."
Emerson Malone is a junior in the School of Journalism and Communications at the University of Oregon.